Our goal is to increase exposure to the vibrant culture of the Houston community and generate an open, expressive environment that promotes cultural exploration. Below you will see a set of Curriculum programs that show just that.
STARTING FALL 2018-2019 SCHOOL YEAR

We want to do our part by providing a platform for creative expression while educating the community through digital art.

IYO Visuals

has partnered with Legends Do Live and to provide opportunities for inner city youth to gain knowledge and be hands-on in the multimedia field.

​Our experienced team of creatives will be providing entry level courses on Adobe Premiere Pro, Adobe Photoshop, Adobe Lightroom and Adobe Acrobat for our soon to be Directors, Editors, Colorist, Photographers & Digital Designers.

DONATE TO THE PROGRAM
Powered by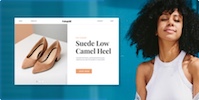 Create your own unique website with customizable templates.